Suddenly, it was there. Suddenly, there was a bench in the Tiefenbach brook, right at my favorite place in Polling.
I still don't know exactly how it got there. Was it a May Eve prank, an arts or a health project? Or a mixture thereof? It definitely made me smile to see a bench right in the middle of a brook.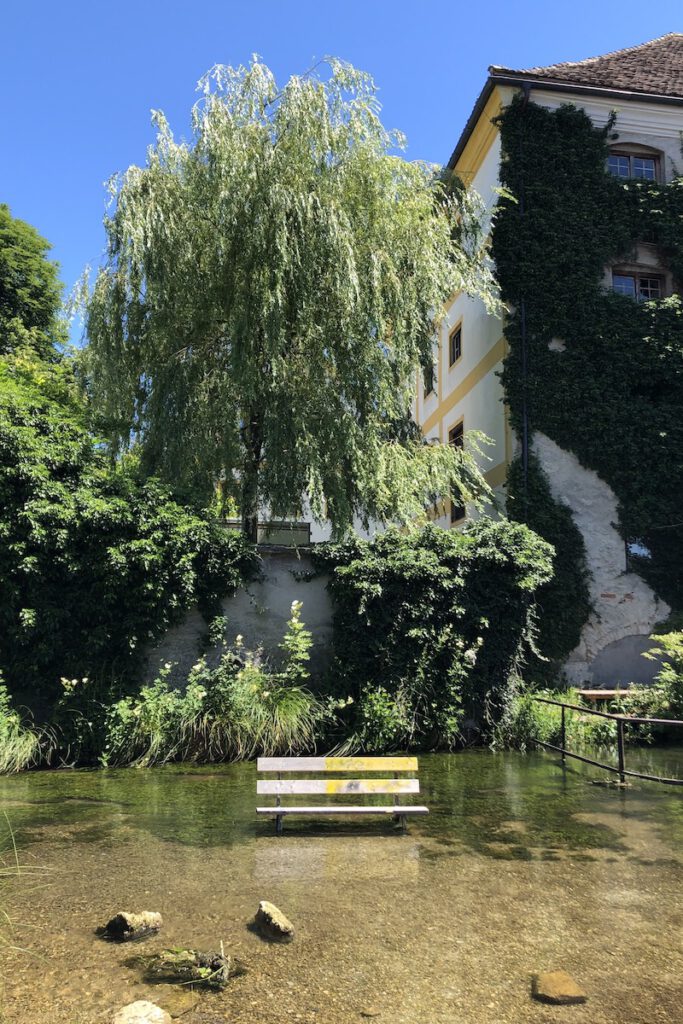 When I went on a bike ride to Etting a few days later, I thought about the bench again. So I went to my favorite place, walked barefoot through the Tiefenbach and set down on the bench. What a marvellous refreshment for my legs. What a wonderful stimulation of my senses. Immediately, I had to think of Sebastian Kneipp and his hydrotherapy. Was this a form of sitting Kneipp therapy?
While I was sitting in the middle of the brook, I enjoyed the new perspective on the place that is so very special to me. It is also the favourite place of my daughter. Here, by the bridge next to the former monastery mill, there is a very unique idyllic atmosphere. We always enjoy to make a short stop here. Unfortunately, my daughter was not with me today. She surely would have loved to play in the water. So I was sitting on the bench alone enjoying the peace, the coolness and the view on the surroundings. It was one of these special moments where time was standing still, where I was simply living in the moment absorbing everything around me.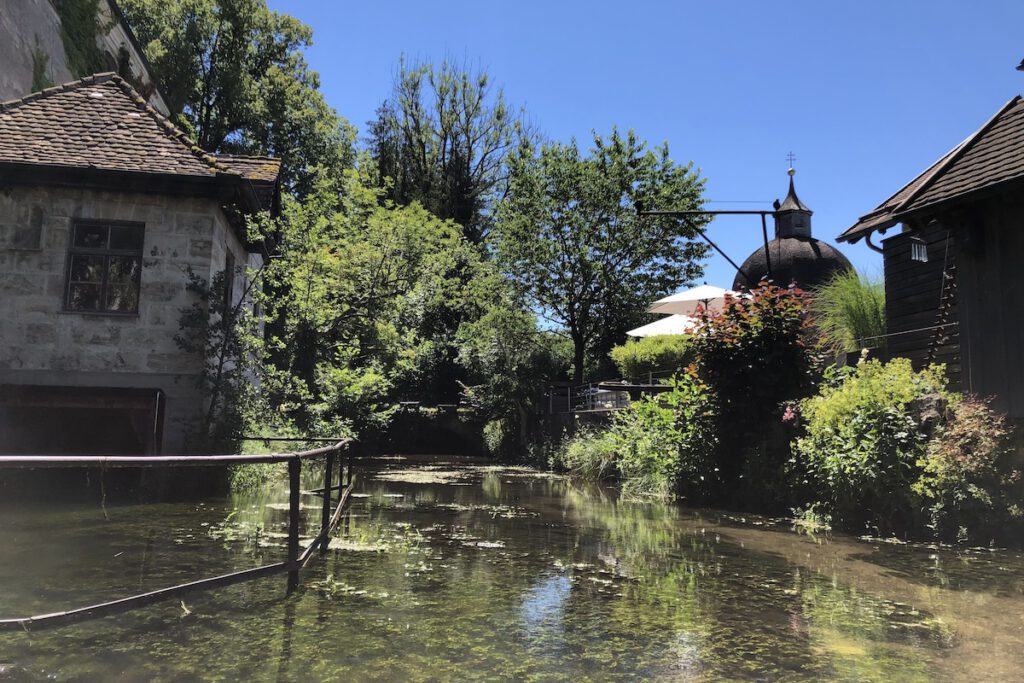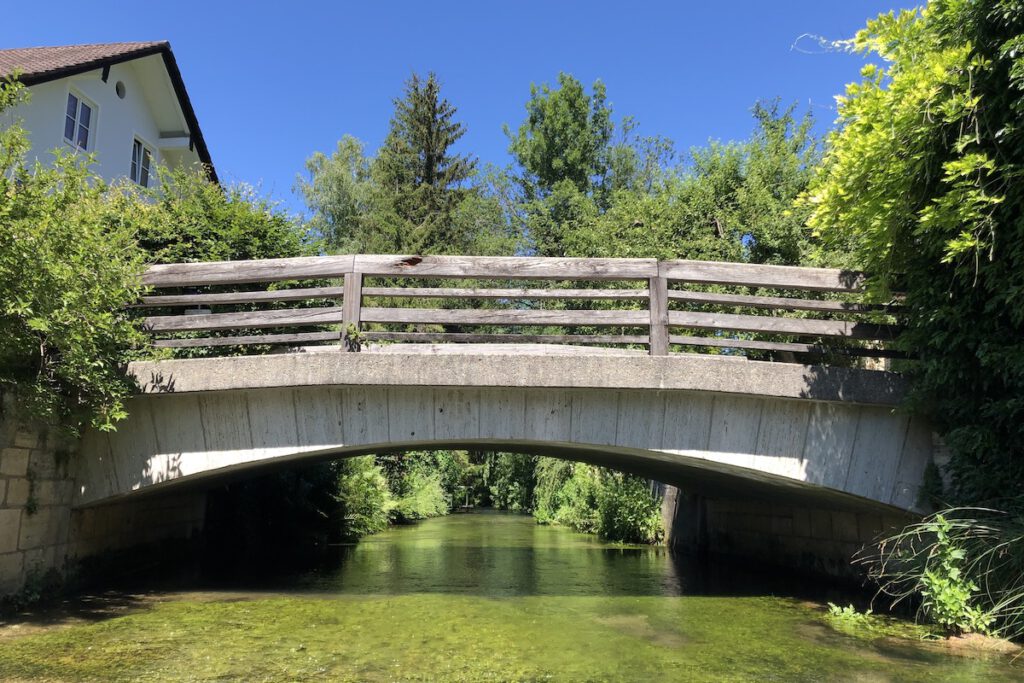 When I cycled past the place a few days later, the bench was unfortunately gone. What a pity! I would have loved sitting in the middle of the brook and allowing myself a little time out. Maybe it was a May Eve prank after all that had been reversed.
From now on, this incident only exists in my memories. I'm very happy that I spotted it and seized the opportunity. For me, the small, simple and surprising things in life can have a very special impact.
I'm already looking forward to my next discovery which I'll happily share again here.