Just before six we enter the church. It is absolutely packed. People are lining up behind the last row of seats. This is no ordinary mass.
We're in the Ludwigskirche in Munich. Tonight, on 11th March 2017, people have come here for a special service named Celebrate St. Patrick. This marks the beginning of the celebrations for the Irish patron saint. Tomorrow, just outside the doors, there will be the St. Patrick's Day Parade that typically takes place in the Bavarian capital on the Sunday before the actual St. Patrick's Day on 17th March.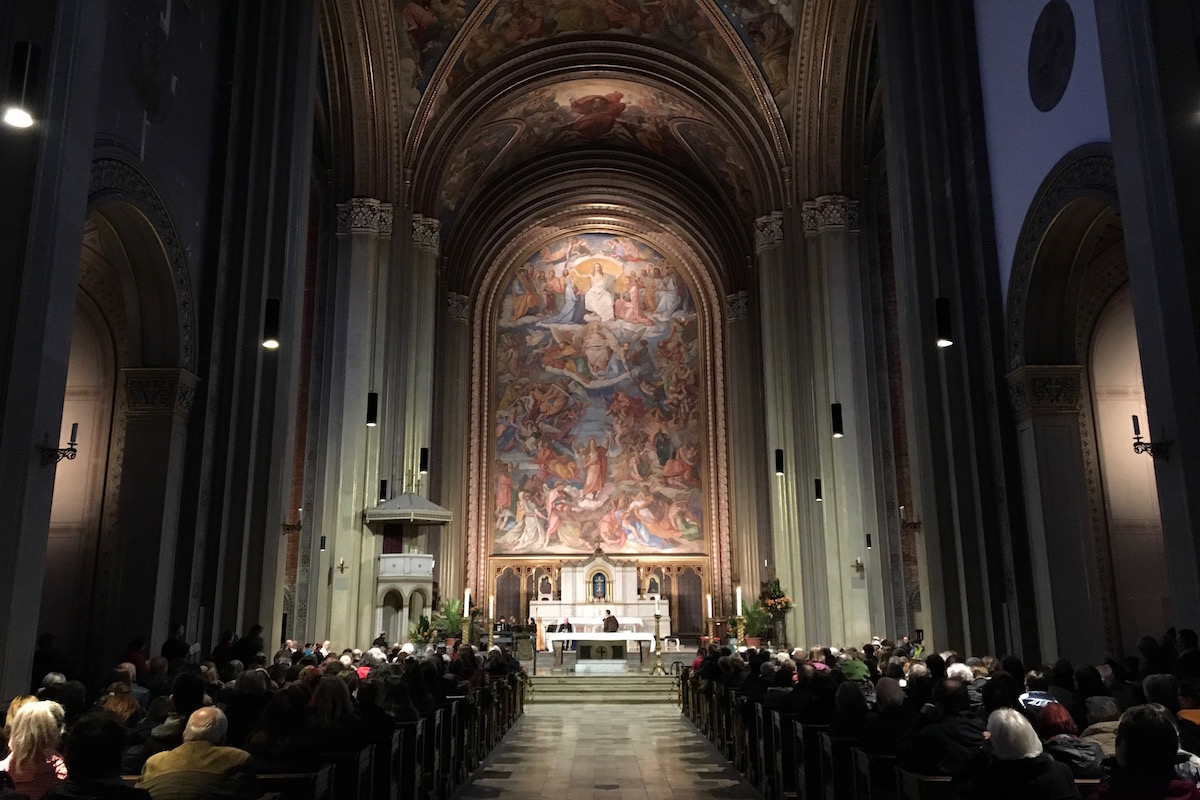 Somebody special made me come here this year. It is Father Ray Kelly. He became famous with a very special Hallelujah, came all the way from Ireland and is the main celebrant today.
There is a special silence in the air. Then, Irish sounds fill the big and cold room and give it a certain ease. The mass begins. The priests and altar servers walk in. Father Ray Kelly, Markus Gottswinter, Priest of St. Ludwig, Deacon Frank Kreysing and Father Niall Leahy SJ who organized the liturgy.
Father Kelly strikes up the first song of the evening: "Hail, glorious Saint Patrick, dear saint of our isle, …" There is a noticeable strong Irish breeze on the Ludwigstraße (Ludwig Street) that typically is so loud. The music evokes a deep longing within me that I haven't noticed for a very long time. It is a wonderful and moving moment.
St. Patrick's Day, when celebrated in a spiritual way, is a day for reflection, says Father Kelly. It's all about reflecting about yourself and what it means to be Irish. This is an interesting question that I'd love to discuss with all the Irish people present here. I feel a strong bond to Ireland and its people.
"You don't have to be Irish to be Irish."
This message describes the feeling very appropriately. We here it more often throughout the evening. Maybe this is the reason why St. Patrick's Day is so popular all around the world.
Michael Collins, Ambassador of Ireland to Germany, also came to Munich for the celebrations. He thanks all the people who organized this event in German with a charismatic Irish accent.
The general intercessions are carefully selected. They are spoken for the refugees, especially from Syria, for Europe that currently goes through a tough time and all the people who are sick and need help. This mass truly has a big heart.
Martin Gottswinter speaks the final words and invites the visitors to remain seated as there will be more music. He hints at a journey organized by the Bavarian pilgrimage office and adds: "Who hasn't been to Ireland yet … This is a serious sin." I can't agree more.
Father Ray Kelly once again steps in front of the microphone and sings the song, that made him famous: Hallelujah from Leonhard Cohen. It is a magical moment for me. I couldn't have imagined that I would hear this song one day sung by him live in a church.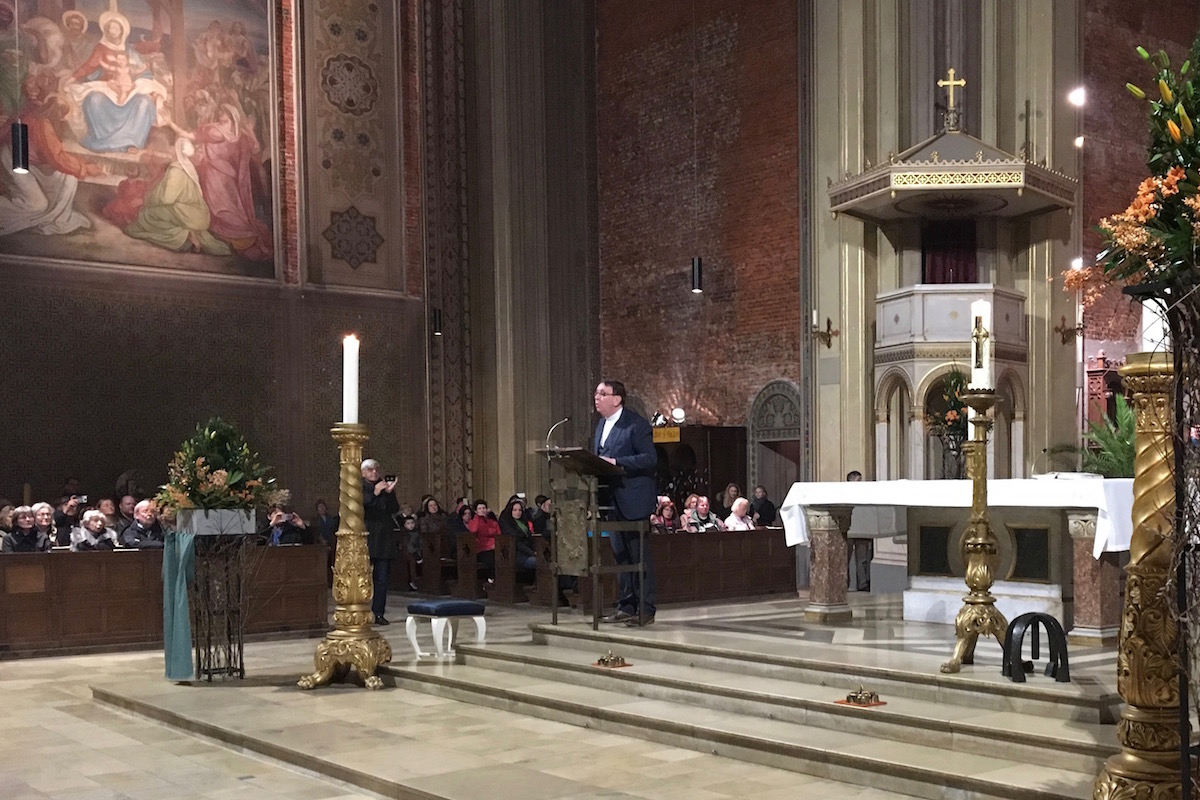 It is on of the most beautiful masses that I have ever attended.
Hail, glorious Saint Patrick!