Two years ago to the day, Father Ray Kelly gave a remarkable performance in his parish that significantly influenced his life and touched the hearts of millions of people worldwide. I'm delighted to commemorate this illustrious event here with some of his thoughts and experiences that he shared with me especially for IrishBayrisch.
Father Kelly looks back and summarises:
On reflection of the last two years I have to say that what has happened in my life is really like a dream come true.

Every day I wake up I still have to pinch myself to realise how this YouTube clip has reached the four corners of the world, as it now reaches nearly 49 million hits.
The clip mentioned is recorded on 5 April 2014 at the wedding of Chris O'Kane and Leah Crowe in Oldcastle in County Meath, the parish of Father Kelly. Before the final prayer and blessing they receive a big surprise when the priest walks to the altar and raises his voice to sing a very special Hallelujah.
A few days later, Father Ray Kelly is the one who is surprised. He receives a thank you email from the O'Kanes that also contains a link to his performance on YouTube. At that time the video has already gone viral: Within four days, it has been watched more than 2.7 million times.
The news of Father Kelly's wedding performance spreads quickly, in Ireland as well as abroad. It also reaches Germany and finds its way into the online editions of the high-circulation newspapers. When he is invited to the iconic Late Late Show, the big TV show in Ireland, things are really getting serious.
Two record companies are hunting his signature to produce an album. In August 2014, Father Ray Kelly signs a deal with Universal where he has published two albums so far: Where I Belong
 in December 2014 and An Irish Christmas Blessing
 in December 2015. He has also been performing all around Ireland, the UK, the USA and Germany while still working as a priest. Wow!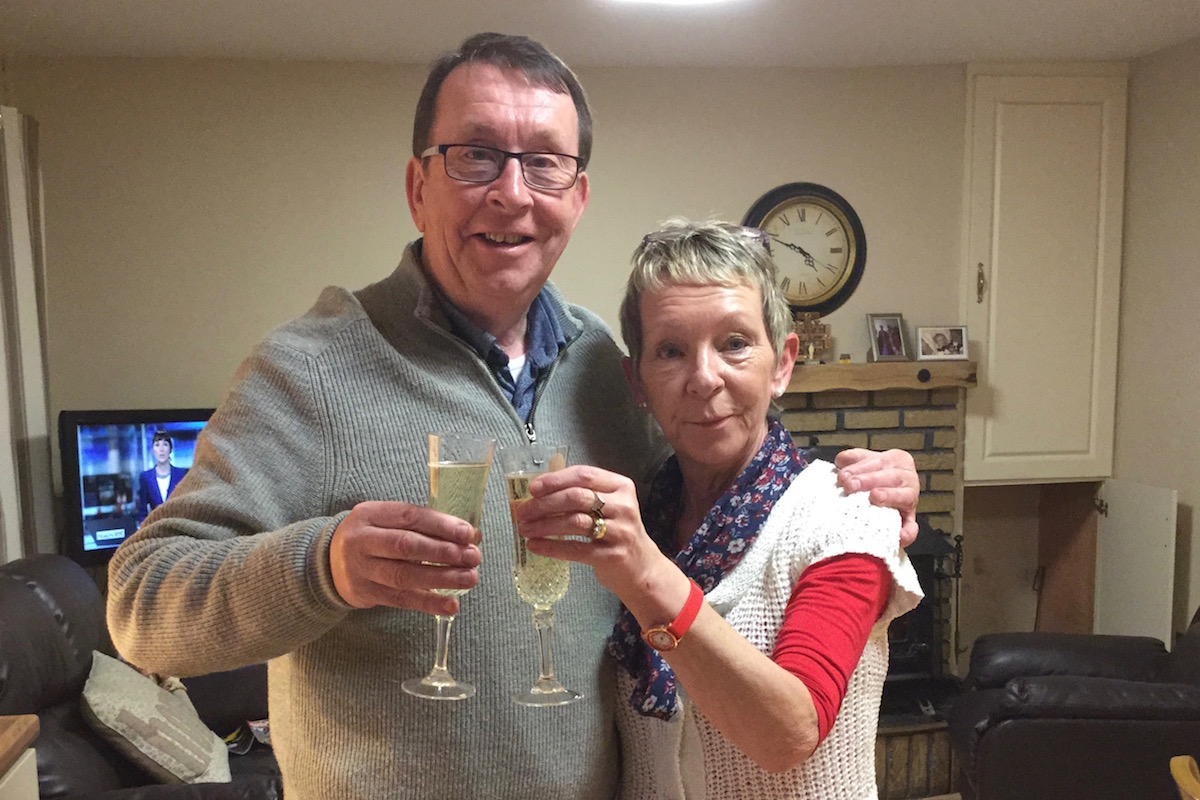 When I ask him about funny events he experienced during the last two years he tells me that he always laughs inside when he observes people spotting him and struggling with the idea where they saw him before. He shares an anecdote with me that even has a connection to Germany:
Soon after the Hallelujah YouTube clip I was staying over night in Westport on my way to a funeral and while having breakfast I observed two tall ladies looking at me as they left the dining room. They whispered something to each other then one of the ladies came back, pointed her finger at me and said "Mr. Hallelujah, ja?" I said "Ja, Mr. Hallelujah!" and when I reached the reception of the hotel it was like the paparazzi waiting for me as a group of German tourists formed a cue to take selfies with me. So my two great nicknames are The Singing Priest and Mr. Hallelujah.
No wonder that Father Kelly calls 5 April his "Hallelujah" day on his Facebook page.
Thanks a million Father Ray Kelly for inspiring so many of us and for finding the time to provide me with a few lines for this blog! May your words – sung or spoken – continue to reach the people!
Hallelujah!