It is already dark outside and it is bright nonetheless. It is evening time. There is snow. I am running through the Pasinger Stadtpark. It is a very special atmosphere. One that you can only experience on very few evenings every year. I can feel it. Joy is spreading within my body and sends away the bad mood that I felt a few minutes ago.
I'm running on firm snow. There is this typical sound. For me, this is the sound of winter. Next to me I can hear the splashing of the river Würm. Completely unimpressed by the cold, it gurgles along its way. Like a black path, it meanders through the white park landscape.
Through the bare trees I can see the lights shining out of the windows. They exude a feeling of warmth and cosiness. I am sure that people have made themselves comfortable behind the windowpanes. But out here it is cold. On a clearing, there is an icy wind blowing in my face. When breathing in I can feel the cold of the air in my nose.
Snow makes me happy. It brings back memories of my childhood and youth. Back then, the winters were more intense. There were years when we had unbelievable amounts of snow and built castles and caves out of it. So I am actually travelling back in time in my head while running through the park.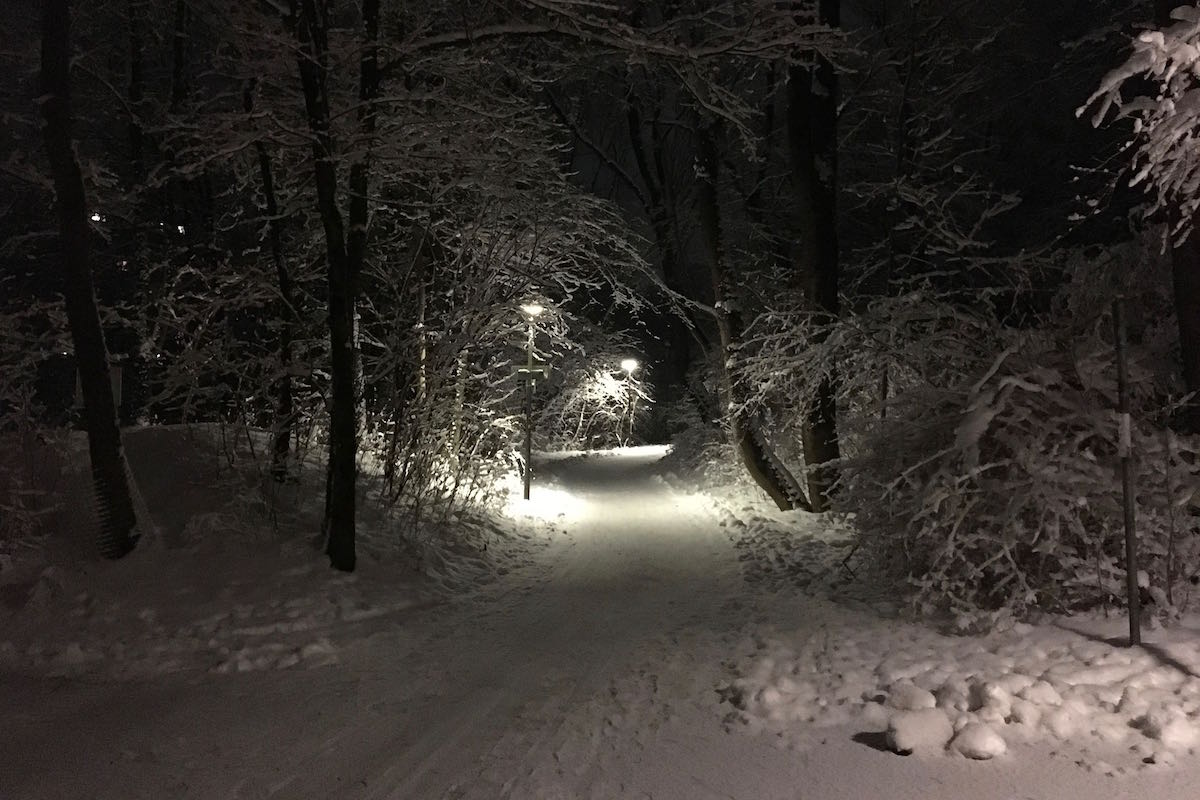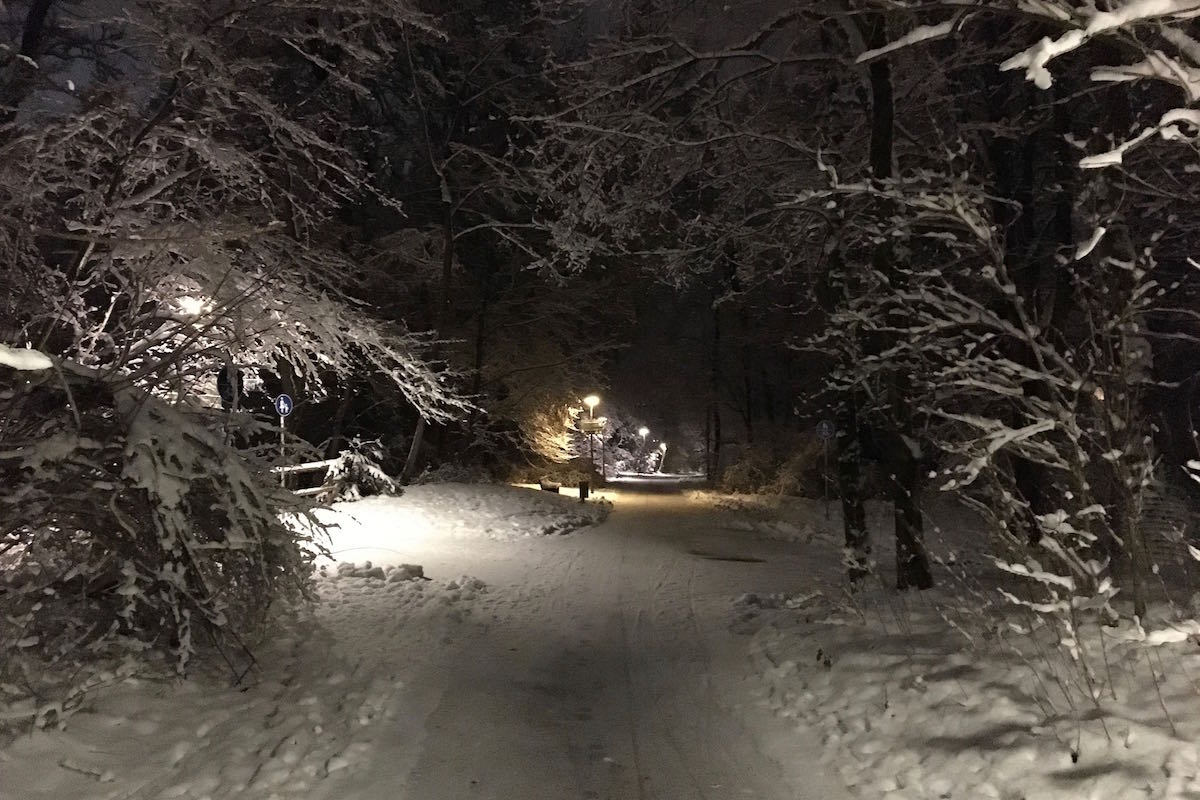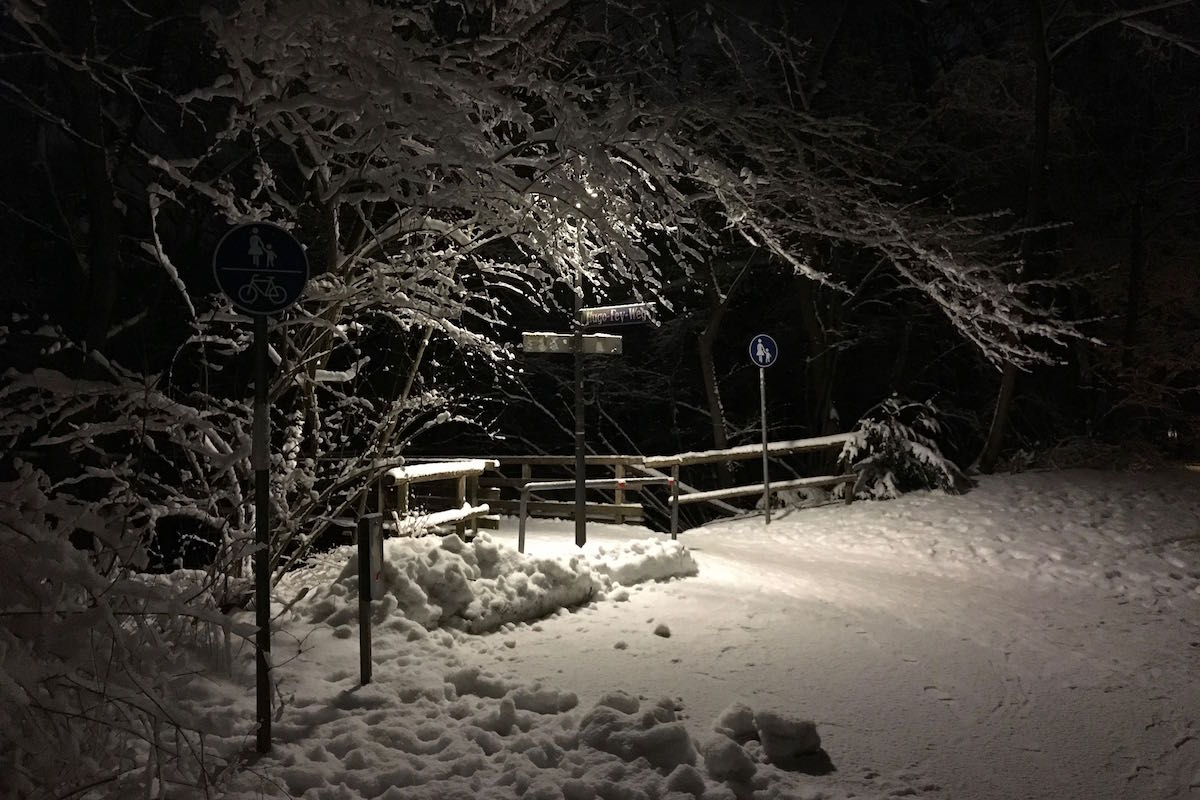 What a wonderful experience! I didn't have the energy to leave the house before. But somehow I pulled myself up. And it was really worth it. In fact, it is always worth it to go out and experience something. Outside the door there are so many big and small adventures. We just have to experience them.
Photos: Tim Kalbitzer
MerkenMerken